Sponsorship/ Volunteering
Should you like to participate in the Hawkesbury Eisteddfod as a sponsor, either by sponsorship in kind or by sponsoring a trophy or cash prize please fill out our sponsorship form and send it to [email protected]
Entries close 1st June 2023
Hawkesbury City Eisteddfod Society
The Hawkesbury City Eisteddfod Society is a volunteer, non-profit organisation which offers prizes and trophies to competitors of the Eisteddfod.
We host a large number of entrants each year and continue to offer incentives to encourage the young performers in their pursuit of excellence.
Should you like to participate in the Hawkesbury Eisteddfod as a sponsor, either by sponsorship in kind or by sponsoring a trophy or cash prize would you please complete and return this form with your donation details to the address above.
Suggested Options:
First prize trophy – $20
First, second and third prize trophies – $50
Championship trophies (1st, 2nd, 3rd) – $60
Cash Prizes – Please nominate
Other – Please nominate
Should you wish to discuss this further please email – [email protected]
Trophies will be engraved with the name of sponsors and sponsors' names appear in program. Sponsorship should be submitted by June 1 for inclusion in program.
Sponsors
The committee of the Hawkesbury City Eisteddfod Society wishes to express their appreciation for the generous support received from sponsors, volunteers and organizations which contribute to the smooth running and financial assistance of the festival.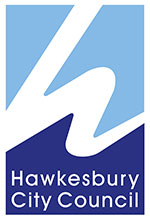 Special thanks go to the Hawkesbury City Council for being our major sponsor.
It would not be possible to stage the eisteddfod without their support.
Accent on Dance
Australian Speech Communication Association
Alison Saunders
CWA Windsor
Ms Yvonne Foster
GWS Academy of Classical Ballet and Musical Theatre
Hawkesbury Gazette
Hawkesbury Race Club Motel
Mr. and Mrs. P. Huthnance
Mr. and Mrs. Colin Mallard
Making Musicians: Kaylie Neave
Dr Warwick Mackay
Mrs. Carolyn McKenzie
Amanda Refalo
Richmond Dance Wear
Ryan Neave
Sentry Music
Schools Industry Partnership
Mr. D. Shaddick
Katrina A Pritchard Stutz
Mrs. Gillian Wilkins
Windsor Function Centre
Mrs. Betty Wrigley